Classroom
Available Classes and Seminars
The Airway Institute of Reston is dedicated to expanding knowledge and understanding of sleep related breathing disorders, Temperomandibular Joint disorder (TMJ/TMD), chronic headache & migraines and related conditions. As part of this mission we host classes & seminars in our classroom. Upcoming events will be posted to our Events page. The classroom is also available for your class, seminar or event.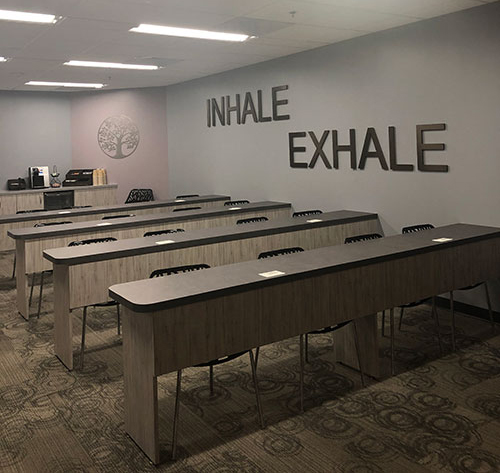 Seats 30 comfortably
Maximum occupancy: 45
72" screen for presentations
Beverage Bar for coffee tea
Catering available
Please contact us for more information.